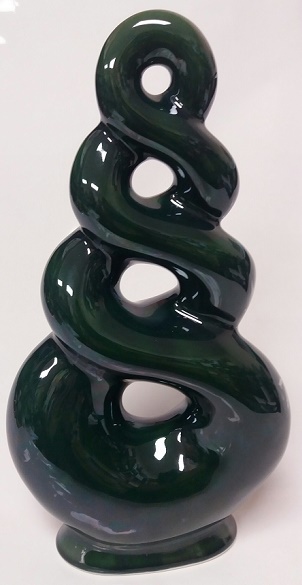 Ceramic Twist Eternity

Made in New Zealand by Arataki Ceramics, this ceramic Twist symbolises eternal friendship, love and loyalty.

It is a very dark green colour.

Size: 33 cm high x 17 cm wide x 6.5 cm deep
Same day shipping .... see more  
Plus we gift wrap free of charge and include a hand written card with your personal message.