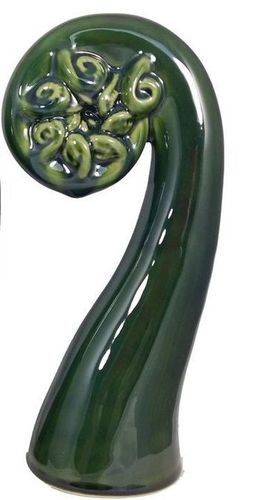 Beautiful ceramic Piko Piko fern frond with stunning, rich green glaze.

The fern frond, or koru, represents new life, new beginnings, growth and harmony, making it a great gift for weddings, new baby, 21st, retirement and many other occasions.

Made in Keri Keri, New Zealand by Arataki Ceramics.

Comes boxed.

Measures 26cm tall.
Same day shipping .... see more  
Plus we gift wrap free of charge and include a hand written card with your personal message.