Hand Carved Koru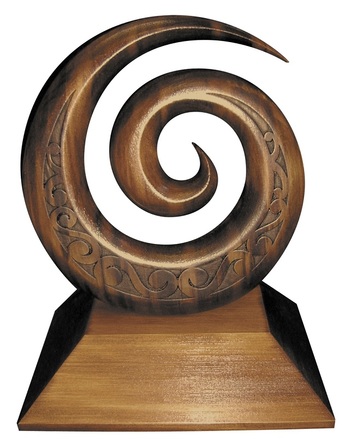 Hand Carved Koru

Derived from the unfurling frond on the fern, the koru is a spiral which depicts new beginnings, grown and harmony.
Hand carved here in New Zealand.

Overall size: 22 cm high x 19.5 cm wide x 14 cm deep
Koru size: 18 cm x 17.4 cm
Base size: 19.5 cm wide x 5 cm high x 14 cm deep

Please note there will be slight variations in carving and wood colour.
Same day shipping .... see more 
Plus we gift wrap free of charge and include a hand written card with your personal message.