Gifts on Rathbone Gift Shop Whangarei Northland New Zealand - About Us
Whangarei Gift Shop, Gifts on Rathbone  16B Rathbone Street Whangarei New Zealand
Serving  Auckland North, Hamilton, Dunedin, Wellington, Christchurch, New Plymouth,
all over New Zealand and world wide..
                                                                                                                                                                                   
Central Whangarei, Northland's main service centre
We are situated in Whangarei at 16B Rathbone Street, Whangarei, New Zealand, gateway to the winterless North, Kaitaia, Bay of Islands, Dargaville, Kaikohe.
Locally owned with dedicated staff
Owned and operated by local Michelle Webb, we have been creating Gift baskets, hampers
and beautiful gift ideas for over 18 years online and 16 years in store at Gifts on Rathbone.

Layby
Use our Layby service and pay for your purchase over 1-16 weeks. You decide the time frame and payment amount.
Meet Our Helpful Team
Left - right  Ashlee, Anne, Ashley (seated), Michelle, Sandra and Meera.

As a team we enjoy helping you choose the right gift, be it for brownie points or to create lasting memories.  Service with sincerity is our motto.

Service focused
We have a team of 5 dedicated professionals with expertise and passion, committed to making your gift giving easy. We love to help you select gifts for that special person and exceed everyone's expectations.                         

                                          "Service with sincerity is our motto"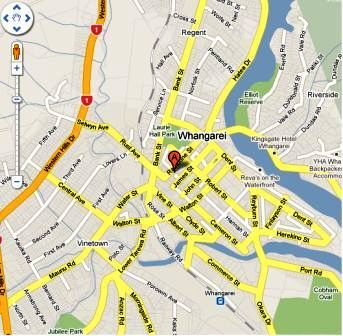 Where
Call in and visit us at 16B Rathbone Street, Whangarei, New Zealand. 
We're right next to the Post Office. Parking outside our door or in
Farmers (Laurie Hall) Car Park just 50m down the road.
 
Shop Hours
We are open Monday - Saturday for 11 months of the year and then everyday in December until Christmas day. With extended hours in December.
Monday - Friday                                                    9.00am - 5.00pm
Saturday                                                                9.00am - 2.00pm
Sundays (December only until Christmas)            9.00am - 2.00pm 
**Please note we are closed Sunday after Christmas day**
Please note we are closed Saturday 2nd and Monday 4th January 2021


We are closed all Statutory Holidays.- Christmas & Boxing Day, New Year's Day
and the day after. Northland Anniversary Day, Waitangi Day, Good Friday, Easter Monday, ANZAC Day,  Queen's Birthday and Labour Day.


Contact Us
Phone     (64 9) 459 6070
email       michelle@giftguru.co.nz