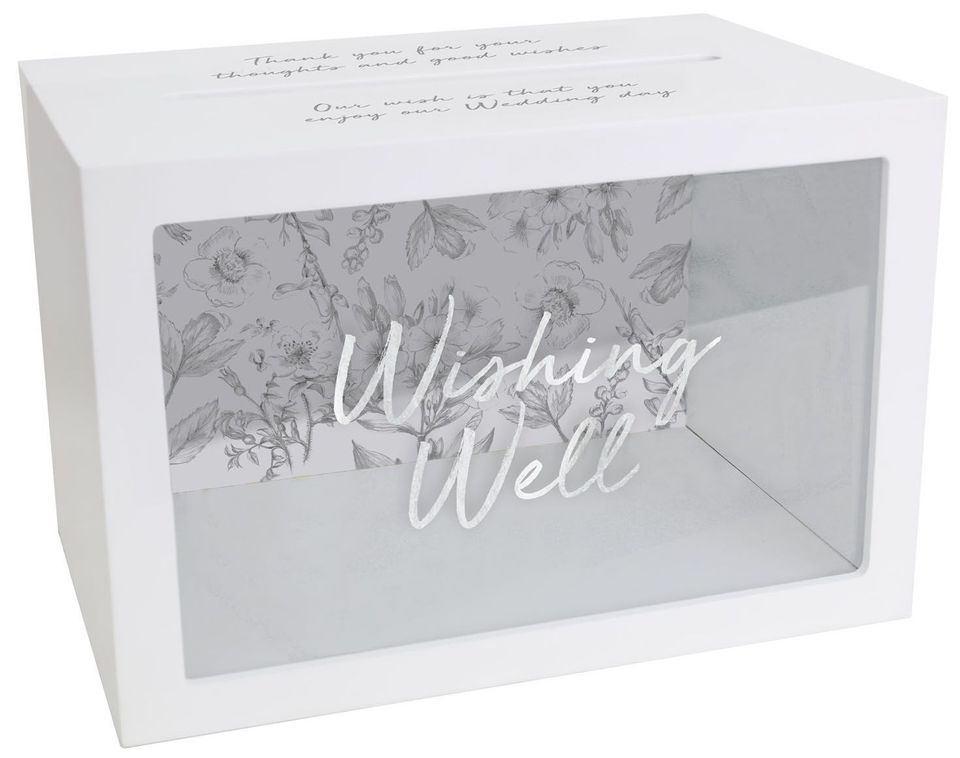 Wedding Wishing Well Box

Our Wishing Well Box is the perfect idea for a wedding gift.
It lets everyone attending the wedding have a place to put their gifts, wishes, words of wisdom and advice.

It features a glass front with metallic silver print.
The verse on the top of the box reads "Thank you for your thoughts and good wishes. Our wish is that you will enjoy our Wedding day".

Size: 300mm long x 200mm wide x 200mm high
Same day shipping .... see more 
Plus we gift wrap free of charge and include a hand written card with your personal message.