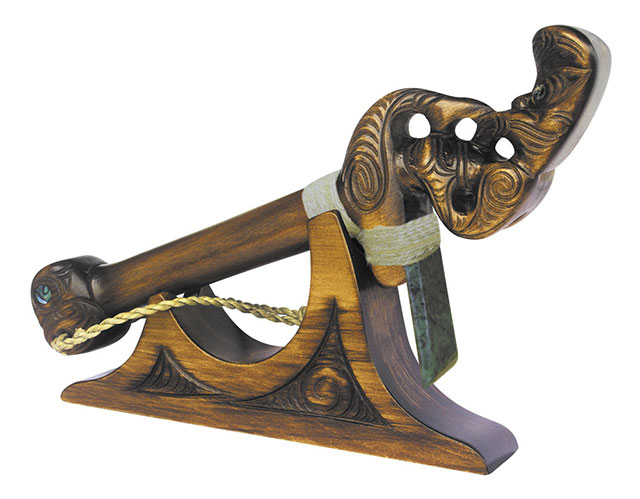 Toki Pounamu

Proudly hand carved here in New Zealand, this is a stunning piece.
Featuring NZ Paua and NZ Pounamu (Greenstone).
Please note as these are hand carved, each one we have in stock can vary slightly from our photo and the greenstone can be a different colour as all greenstone varies.

The toki is an adze used for carving and construction. The more elaborate ones were ceremonial and often had a greenstone (pounamu) blade.

Ceremonial toki were mainly used for the first and last cuts in construction of meeting houses and war canoes.

The head on the end of the handle represents a guardian figure that is always watching the back of the rightful owner. The principal figure traditionally represents an ancestor figure.

Size: 22.5 cm at highest point x 28 cm long x 4cm wide.
Same day shipping .... see more 
Plus we gift wrap free of charge and include a hand written card with your personal message.