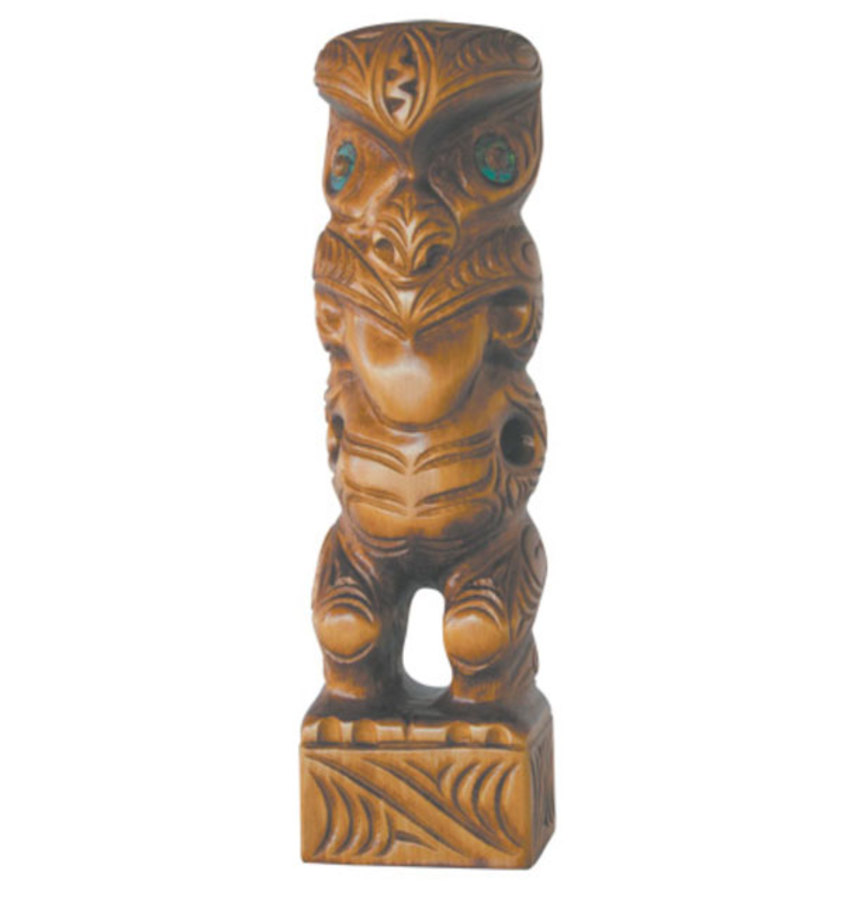 Hand carved from native New Zealand timber, this Tekoteko is an impressive example of Maori art.

The Tekoteko were the freestanding figures that stood on top of carved meeting houses. Most of these figures had a stance that represented a position in a haka, or a fighting stance, with a weapon. The purpose of the tekokeko was to overlook the forecourt in front of a carved house and challenge any visitors to the tribe. If the visitors were deemed to be friendly, teko teko would then offer protection.

Because of its meaning, the Tekoteko makes a great gift for a housewarming, graduation, farewell or birthday.

33cm x 9cm x 7cm
Same day shipping .... see more  
Plus we gift wrap free of charge and include a hand written card with your personal message.