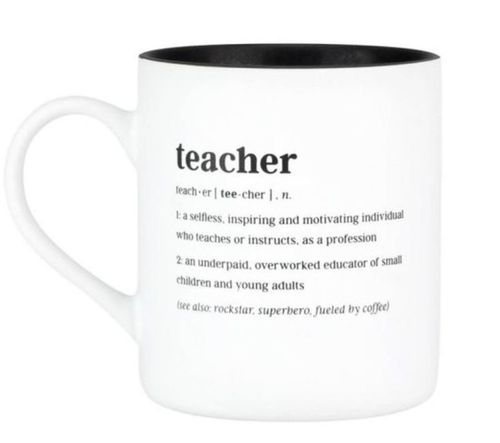 Everyone remembers their favourite teacher - mine was Mr McCullum, a strict, funny and inspiring man. Celebrate your child's favourite teacher with this extra-large ceramic coffee mug.

The definition of a teacher is printed on the front.
"A selfless, inspiring and motivating individual who teaches or instructs, as a profession
An underpaid, overworked educator of small children and young adults.
(see also: rockstar, superhero, fueled by coffee)

Size: 11.5cm tall and 9.35cm diameter
Same day shipping .... see more 
Plus we gift wrap free of charge and include a hand written card with your personal message.