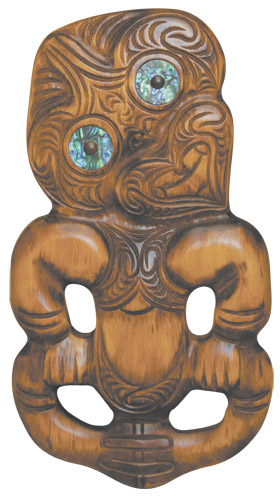 Hand Carved Wooden Tiki

Made and carved in New Zealand, the front is intricately carved and features New Zealand Paua eyes, the back is plain.

Size: 34.5 cm high x 18.5 cm wide

Tiki has a variety of meanings according to different tribes. One of the most common mythologies of Tiki is that he was the first man on earth created by a god called Tumatauenga, one of the sons of Father Sky and Mother earth.

Hei- tiki means hanging tiki, and many people wear these or have them on their wall.
Same day shipping .... see more 
Plus we gift wrap free of charge and include a hand written card with your personal message.