Willow Tree Figurine Thinking of You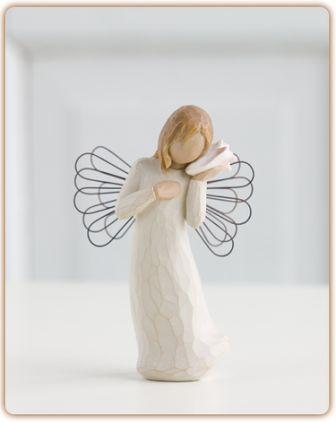 Willow Tree Thinking of You

Message "Keeping you close in my thoughts"
Size: 130mm high approx.

Willow Tree is an intimate line of figurative sculptures that speak in quiet ways to heal, comfort, protect and inspire.This piece is cast from Susan Lordi's original carving and then painted by hand.
Expression is revealed through gestures only ... a tilt of the head, placement of the hands, a turn of the body. The simplicity of form and the absence of facial features signify Willow Tree.
Same day shipping .... see more
Plus we gift wrap free of charge and include a hand written card with your personal message.