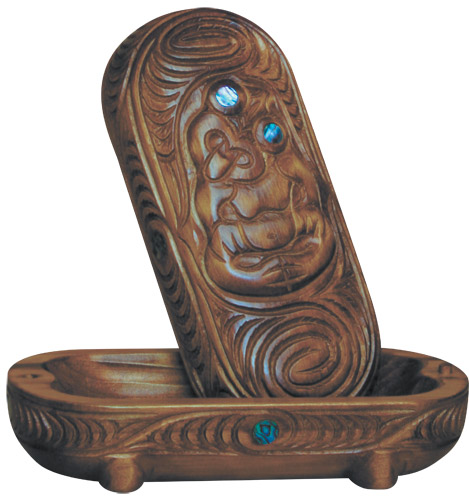 Wakahuia

Hand carved here in New Zealand, each Wakahuia (treasure box) is slightly different.

Wakahuia are treasure boxes that are well carved and much treasured, being handed down from generation to generation.

They are surrounded by a halo of tapu, or sacred power, which is derived from the mana, or prestige, of former owners.

The tapu of a wakahuia is especially great because it will have held objects associated with the head such as pendants, combs and huia feathers.

Size: 21cm long x 9.5cm wide x 8cm high
Same day shipping .... see more 
Plus we gift wrap free of charge and include a hand written card with your personal message.