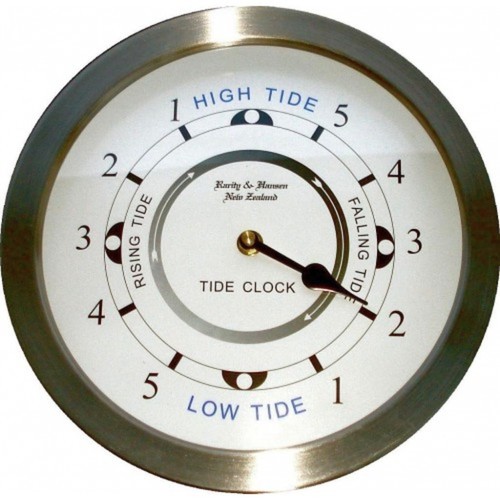 Stainless Steel Case, battery quartz movement

The perfect gift for the boatie, fisherman or surfer in the family.

Stainless Steel Case, with a brushed satin finish and glass front.
The rear plastic cover has a mounting hole to allow fixing to a wall, bulkhead etc.
Quartz clock movement
Free high quality Energizer Industrial AA battery included
Easily read black clock figures of 12 mm.
Overall diameter 205 mm (8.07").
Face diameter 180 mm (7.08").
Depth 52 mm (2.04").
Weight 400 grams (.88lb)
Same day shipping .... see more
And we include a hand written card with your personal message.