Rader Porcelain Tealight Heart House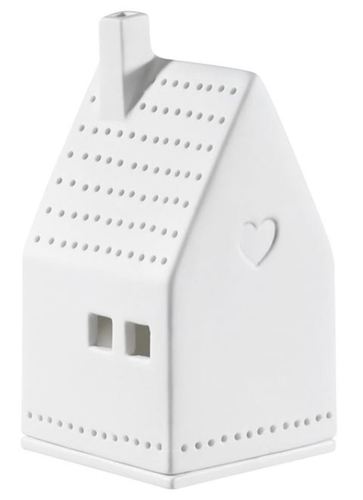 Rader tealight house

So simple and eye catching! These elegant little handcrafted houses come to life when a tea light candle is placed inside – the windows glow and smoke will drift from the chimney! Each house comes with a porcelain base and lift-off house. Simply place a tealight candle or battery tealight candle on the base and place the house back on top.

House measures: 135mm high including chimney and 75mm square base

We have a huge selection of Rader tealight houses in store. Ranging from lighthouses to villas to bungalows. You are welcome to contact us to ask if we have the one you are looking for to add to your collection.

Note: The 18th wedding anniversary is "porcelain" making this an interesting and unique gift idea.
Same day shipping .... see more 
Plus we gift wrap free of charge and include a hand written card with your personal message.