Koauau Maori Flute on Base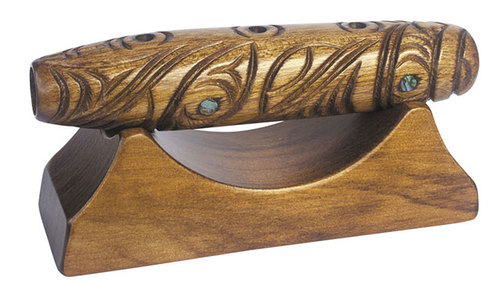 Koauau Maori Flute

Our Koauau is a small flute, ductless and open at both ends with three finger holes.
Proudly made here in New Zealand, it sits on a matching stand.

It was originally carved from wood or bone - usually albatross or moa bone.

Maori Koauau players were renowned for the power it gave them over the affections of women. Tutanekai, by playing his koauau convinced Hinemoa to swim to him across lake Rotorua.

Size: 14.5cm long and 7cm high when sitting on the base.
Same day shipping .... see more 
Plus we gift wrap free of charge and include a hand written card with your personal message.