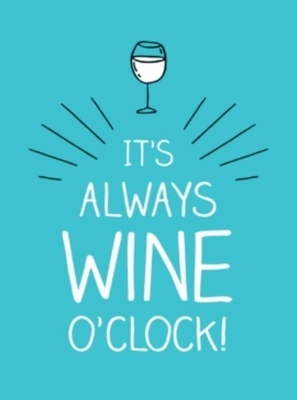 Pinot, Chardonnay, Merlot, Riesling… There are so many delicious wines to delight the nose and palate and so many occasions to celebrate them all. Whatever your favourite grape or vintage, dry or sweet, indulge your inner sommelier and raise a glass to the wonders of wine with this collection of quotes from the world's wisest and wittiest drinkers.

Hardback book with 160 pages

Dimensions: 101 x 136 mm
Same day shipping .... see more 
Plus we gift wrap free of charge and include a hand written card with your personal message.