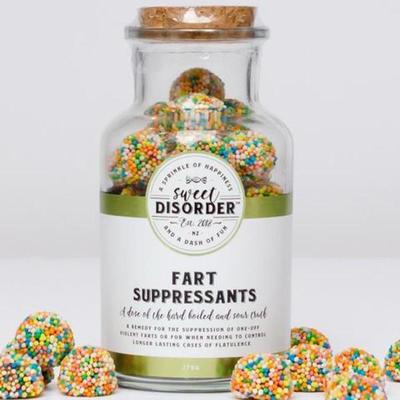 Fart Suppressants

A candy made especially as a remedy for the suppression of one-off farts or for when needing to control longer lasting cases of flatulence.

No need to mention this is a great gift for Dad, Father's Day or the man in your life that has everything.

175 grams of sprinkle covered Aniseed Gummies.

Made in New Zealand and gluten free.
Same day shipping .... see more 
Plus we gift wrap free of charge and include a hand written card with your personal message.