Blush Tempa Cocktail Shaker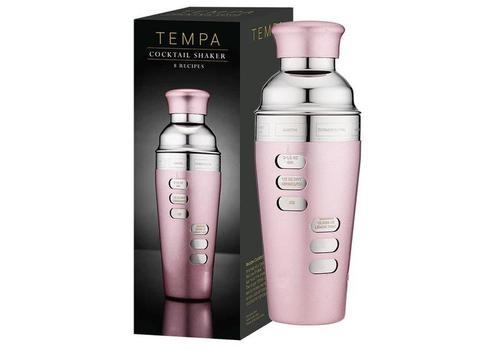 Tempa cocktail shaker with 8 'built in' recipes - blush pink.

Cocktail books are a thing of the past with this funky, and yet practical cocktail shaker. Stainless steel finished in a blush pink - this shaker is the shaker everyone wants.

Simply twist the outer layer of the cocktail shaker to reveal each of these 8 fabulous recipes -
- Tom Collins
- Cosmopolitan
- Margarita
- Martini
- Mojito
- MAi Tai
- Manhattan
- Whiskey Sour

Stainless Steel
Hand wash only
750ml - that's 3-4 cocktails at once!
Same day shipping .... see more 
Plus we gift wrap free of charge and include a hand written card with your personal message.