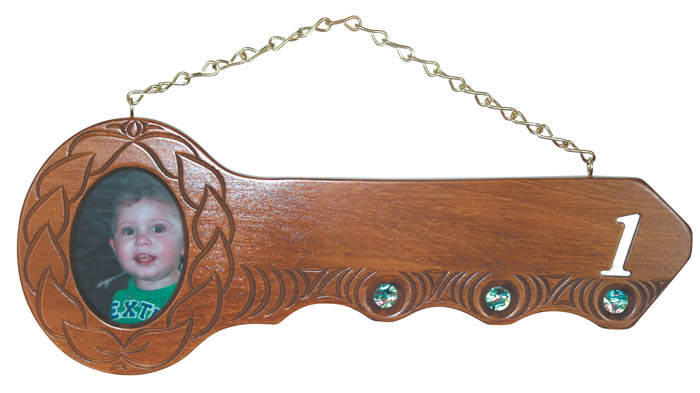 Baby First Birthday Key

Hand carved here in New Zealand, our 1st Key features a Mother of Pearl number 1 and a space for baby's photo.

Size: 36.3cm long x 13.5cm wide at the widest point (photo area).
Engraving Notes: 
Add your engraving using the Engraving Options Box below (1-15 Letters).
Plain engraving is $28.00.  
Paua engraving is $35.00.
EG. If the name you want engraved is Hemi this will cost $28.00 in plain or $35.00 in Paua. 
Please allow an extra 3-4 days for engraving. 

Please see our engraving links below if you need more than 15 letters.
Same day shipping - Plus we gift wrap free of charge and include a hand written card with your personal message.