21st Guest Album with Pen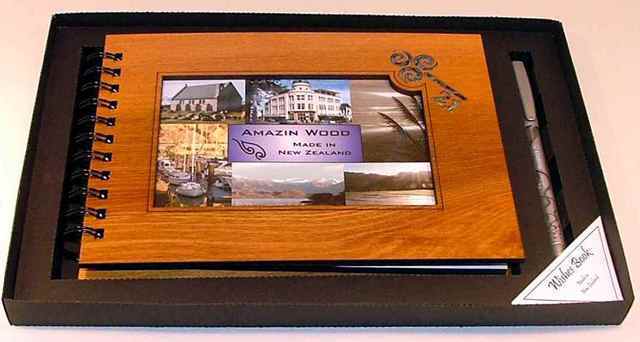 21st Guest Album with Pen

Our 21st Guest Album matches our 21st Album so you can have one album for photos and one album for friends and family to comment with well wishes and wisdom.

Made in New Zealand from Rimu veneer this album has 20 white thick pages and comes with a black gel pen plus photo dots for 17 photos and sticky notes to allow you to reserve pages for photos. - Simply place a sticky note on a page you want reserved and write on it asking that the page be kept free for a photo.

Include your own photo - the front cover is cut out to allow a photo to be inserted.

Comes in a box with clear lid.
Size: Album - 21.7 cm x 16.3 cm
Page: 20 cm x 14.5 cm

ENGRAVING: Normally done underneath the photo space.