21st Mirror Samoan Birthday Key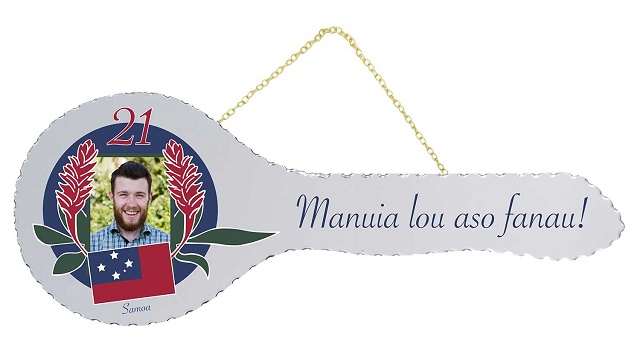 21st Samoan Birthday Key

New in store, our Samoan mirror key has the words "Manuia lou aso fanau!".
There's space for you to insert your own photo too.

Engraving is not available on this key.

Size: 52 cm long
Comes in a satin lined box

We have trouble with these keys arriving safely - please make sure you check it on arrival or write STI (Subject to Inspection) next to your signature at the time you sign for it. This will cover you if it arrives damaged. The couriers will NOT pay out on keys signed for without being checked or STI signed.

***Please note these items are not suitable for shipping overseas***
Same day shipping .... see more
Plus we gift wrap free of charge and include a hand written card with your personal message.
Delivery Terms
We have trouble with these keys arriving safely - 

Please make sure you check it on arrival or write STI (Subject to Inspection) next to your signature at the time you sign for it. 
This will cover you if it arrives damaged. The couriers will NOT pay out on keys signed for without being checked or STI signed.
*Please choose the large item $10.00 shipping for this key*
***Please note these items are not suitable for shipping overseas***