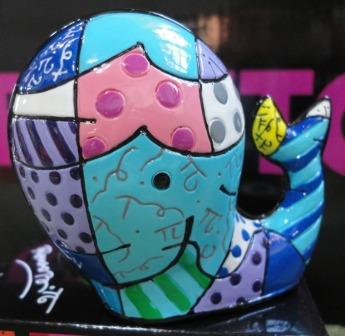 Romero Britto Mini Whale

Our Mini Whale has been given the Romero Britto fun treatment.

Size: 60mm approx.

Comes boxed box and we will giftwrap it free of charge.

Romero Britto is a Brazilian born artist, often called the leading pop artist of our time.
His work is bold, brimming with vibrant colour & patterns as a visual language of hope and happiness and his playful themes capture the heart & imagination.
"The Art of Happiness"
He frequently works with numerous charities.
Same day shipping .... see more
Plus we gift wrap free of charge and include a hand written card with your personal message.