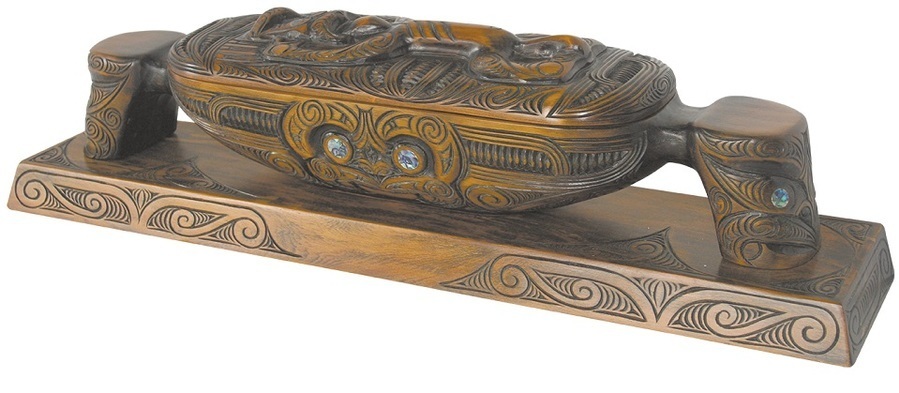 Papahou - Carved in New Zealand

A Maori Treasure Box, Papahou were made to keep taonga (treasured personal belongings) such as pendants, combs, and bird feathers and were highly prized.
They were passed down the generations as very sort after heirlooms.

Size: 61 cm long x 18 cm high (including the base) x 13 cm wide.
The Base measures 69.5 cm long

Made from Tulip Wood, a sustainably harvested hardwood.

Proudly made in New Zealand, and shipped worldwide.
Same day shipping .... see more  
Plus we gift wrap free of charge and include a hand written card with your personal message.