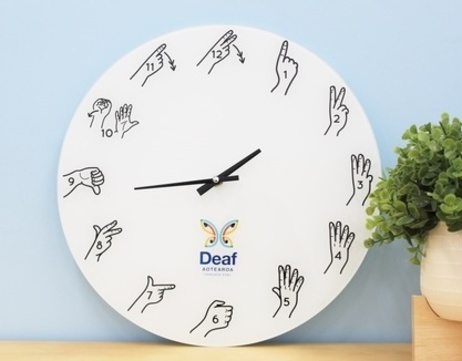 It's time to sign!

Moana Rd has created this fantastic clock celebrating and teaching New Zealand Sign Language. As one of the three official languages of New Zealand, more and more Kiwis are learning New Zealand Sign Language.

It has a large, white glass surface with each of the numbers clearly illustrated. This will look great in any classroom, office or home.

Measures, 37.8cm in diameter.
Same day shipping .... see more 
And we include a hand written card with your personal message.