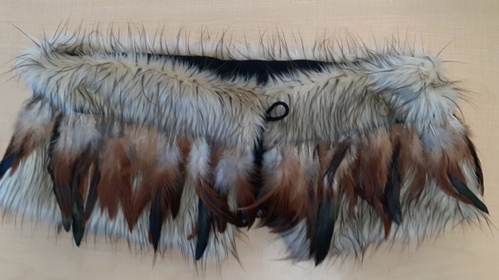 Complete your outfit for that special occasion with this stunning Marama Korowai inspired cape. This cape looks amazing over a wedding dress, graduation gown, or any other formal or informal garment..

Made from a man-made fibre designed to look like feathers and trimmed with real chicken feathers. Fully lined. Drawstring closure - designed to make it a perfect fit for any wearer of almost any size.

Measures, 124cm x 22cm

Made in New Zealand.
Same day shipping .... see more  
Plus we gift wrap free of charge and include a hand written card with your personal message.