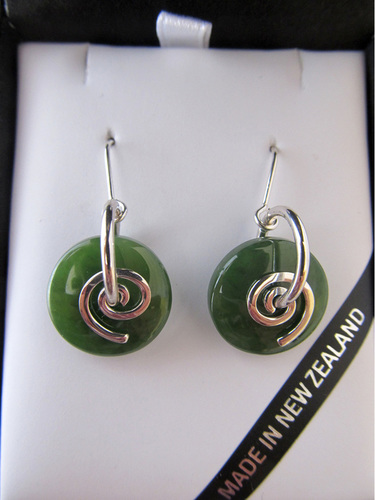 New Zealand pounamu is a very treasured stone. Known to the rest of the world as jade or greenstone, here in New Zealand it was once used as weapons and adornments, but now it is usually shaped into decorative pieces - in particular, jewellery.

This pair of stunning earrings are made from genuine New Zealand greenstone, shaped into smooth discs and topped with a loose silver koru.

The koru symbolises new life, new beginnings, growth, strength and peace.

Made in New Zealand

Greenstone measures, 16mm in diameter and the full length of the earring is 33mm
Same day shipping .... see more 
Plus we gift wrap free of charge and include a hand written card with your personal message.