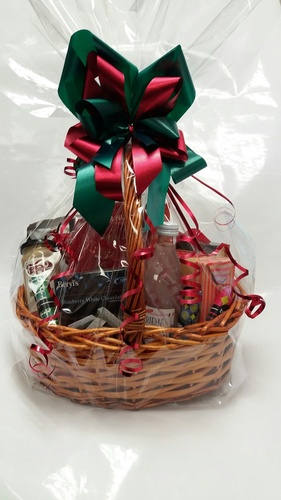 Kiwi Gift Basket

Lots of treats to eat and share with friends.

Coconut and Banana Granola Bites 125g
Salted Caramel Popcorn 80g
Sweet & Salty Nuts 110g
Chili and Lime Cashew Nuts 35g
Pistachio & Cheddar Savoury Bites 100g
Chocolate Coated Almonds 80g
Cacoa Cashews 35g
362 Beer & Bacon Ketchup 250ml
Kerikeri Tea Organic Lemon Ginger Kawa Tea Bags
Crunchy N' Cheesy Savoury Bites 150g
362 Bacon Mayonnaise 200g
Coconut Crispy Rolls Cocoa dipped 65g


Ribbon and Bow Choices - choose from Paua, Green/Red, Blue Silver or Black and Gold.
Same day shipping .... see more 
And we include a hand written card with your personal message.