Kaloo Colours Doudou Bear Puppet Patchwork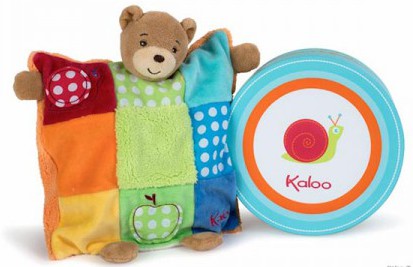 Kaloo Colours Doudou Puppet Bear

Kaloo Colours brand new Doudou puppet bear in vibrant fun colours is the perfect gift for baby.
Out your hand inside this one and it becomes a puppet.

Doudous are always so popular, most parents buy a spare as baby becomes so attached to them.

Mum will love the French design and super quality.

Each item comes packaged in its own famous matching Kaloo hat box, ideal for keeping baby treasures in.

Kaloo toys are French designed and manufactured to meet strict European and Australian safety standards.
Same day shipping .... see more
Plus we gift wrap free of charge and include a hand written card with your personal message.