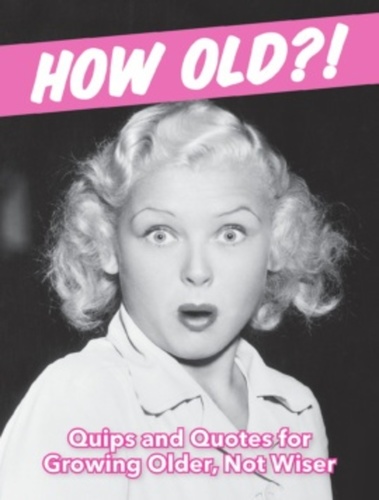 How Old?
Quips and quotes for growing older, not wiser.

With treasures like;
"Don't let ageing get you down. It's too hard to get back up." - John Wagner
"The older one grows, the more one likes indecency." Virginia Woolf
and,
"Hettie, I have to tell you that your hearing aid is broken - now, about those 'silent' farts at dinner..."

A fun little hard-cover book, sure to delight.

Book measures 16cm x 12cm and has 70 pages of giggles.
Same day shipping .... see more 
Plus we gift wrap free of charge and include a hand written card with your personal message.