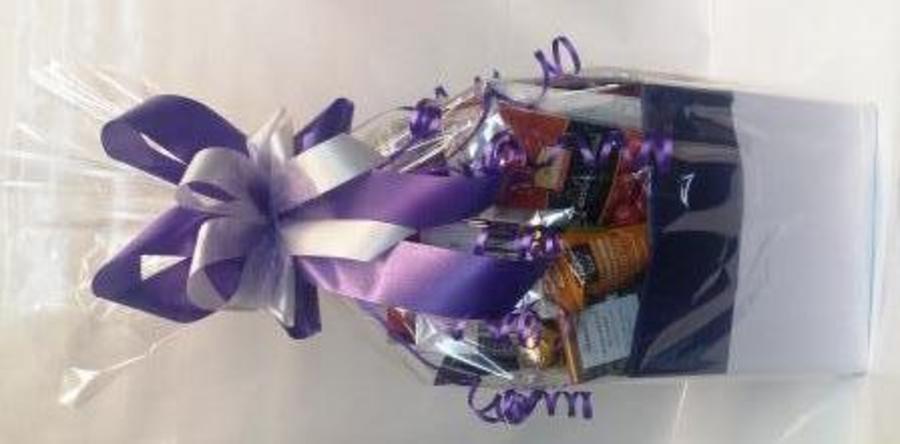 Chocolate Over Load

This box is designed for the chocolate addict - We've personally tried every product.
Chocolate to eat now, chocolate to make delicious desserts, chocolates to share - well that will be up to you.

Belgian Chocolate Mousse 150g – I add a drop of Kahlua to this for a really indulgent dessert.
Chocolate coated soft Orange Cakes 300g
Whistler Chocolate Almonds 85g
Potter Brothers Chocolate coated Pineapple Pieces 130g
Hokey Pokey Chocolate Sauce 250ml
Truffes Fantaisie (divine French truffles) 100g
Coconut Crispy Rolls dipped in Chocolate 65g
Bennett's Chocolate Bar 60g
Bolero Chocolate filled Crazy Bite Wafers 150g
Donovan's Chocolate Bar 100g
Milk Choc Chunk Cookie Bites 140g
Tiramisu Milk Chocolate 65g
Cacao Cashews 35g
Strawberry Coco Cups 35g
Beryl's Black & White Chocolates 34g


Please note if we send this box out via courier we will send it closed up with the same ribboning on the box.
Same day shipping .... see more 
And we include a hand written card with your personal message.