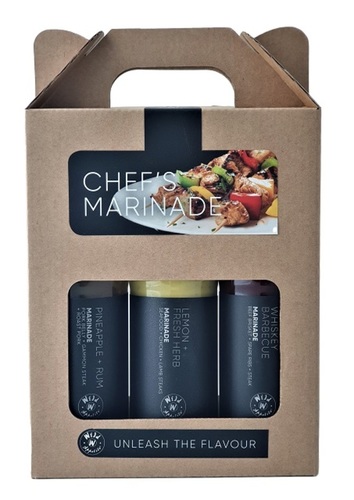 Treat the chef in your life with this fab set of three delicious marinades.

Chef's marinade gift box includes;
-Whisky Barbecue Marinade - try with Beef Brisket, Spare Ribs & Steak
-Pineapple and Rum Marinade - try with Pork Belly, Gammon Steak and Roast Pork
-Lemon and Fresh Herb Marinade - try with Seafood, Chicken and Lamb steaks.

Bottle size 150ml
Same day shipping .... see more  
Plus we gift wrap free of charge and include a hand written card with your personal message.