Blunt Blacklist Classic Umbrella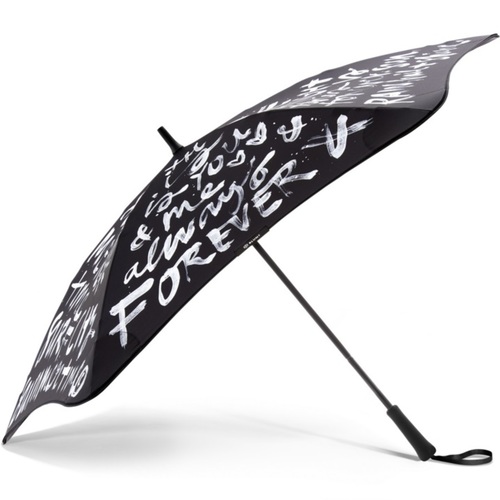 Designed by Nathan Johnson of Sydney-based studio Blacklist, our latest Limited Edition BLUNT Classic features the best of Nathan's iconic typographic craft. Nathan is best known for his one of a kind artworks.

Blunt umbrellas are world famous for being super strong and stylish. It is wind-tested to: Category 1 - hurricane. This limited edition umbrella is in the "Classic" size - 120cm diameter and 84cm long handle. It weighs 600g. As a very handy bonus, it comes with a matching carry sleeve.
Same day shipping .... see more  
Plus we gift wrap free of charge and include a hand written card with your personal message.