Black Beauty Rose Room Diffuser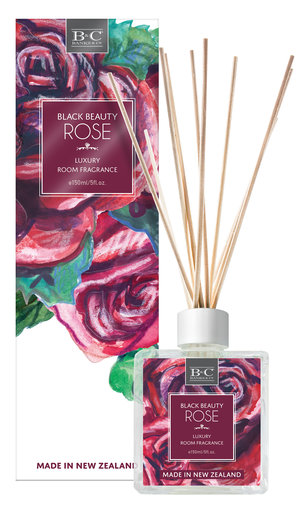 Black Beauty Rose Room Diffuser by Banks & Co

This luxury room fragrance diffuser filled with beautiful scent celebrates the lush roses that perfume New Zealand gardens, inspiring love, friendship and kindness.

Fragrance notes of rose, raspberry, violet, patchouli and amber have been infused together to delight your senses.

Presented in a beautiful glass vessel with aroma reeds.

Size: 150ml
Same day shipping .... see more 
Plus we gift wrap free of charge and include a hand written card with your personal message.
This luxury range filled with beautiful scent celebrates the lush roses that perfume New Zealand gardens, inspiring love, friendship and kindness. This moisturising skincare is enriched with nourishing Manuka honey, Shea butter, Sweet almond oil, Jojoba and Meadowfoam seed oils
Fragrance notes: Rose, raspberry, violet, patchouli and amber.