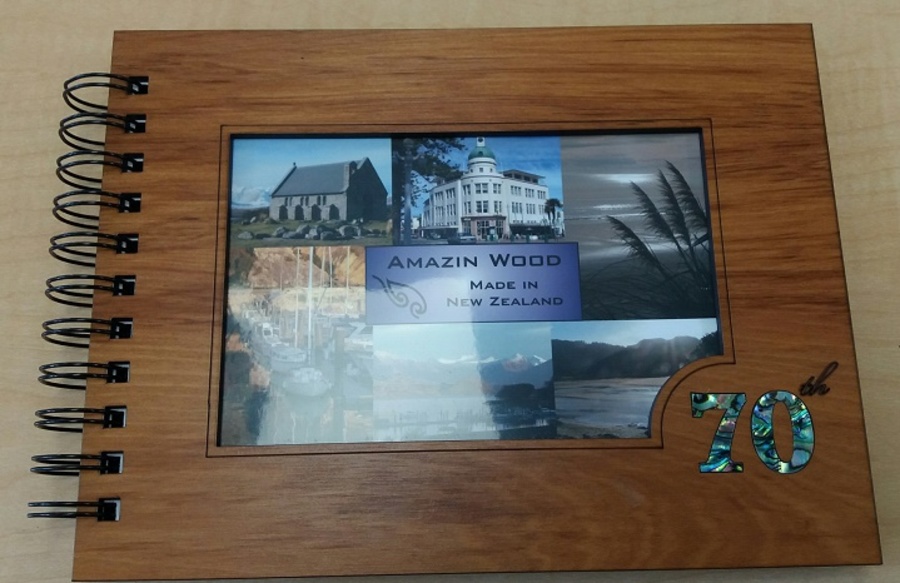 70th Photo Album

Made in New Zealand from native timber veneer, this album has 20 black acid free pages and comes with a silver ink pen plus photo dots for 17 photos and sticky notes to allow you to reserve pages for photos or comments. - Simply place a sticky note on a page you want reserved and write on it asking that the page be kept free.

Include your own photo - the front cover is cut out to allow a photo to be inserted.

This album can be engraved, we normally do engraving below the photo space.

Comes in a black box with clear lid.

Size: Album - 21.7 cm x 16.3 cm
Page: 20 cm x 14.5 cm
Same day shipping .... see more 
Plus we gift wrap free of charge and include a hand written card with your personal message.