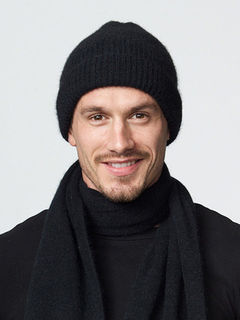 How to Give Dad a Great Father's Day Gift
Finding the perfect present for Dad is hard work, but like all gift giving, the key is to do your research! Here are some of our best tips to help you pick the perfect Father's Day present for Dad:
Consider Dad's needs and wants – have you noticed him comment about an item that needs replacing? Perhaps he has talked about wanting a certain type of product? By thinking about the things he uses or would use regularly, you'll be certain to give him a gift he'll love!
Look to his hobbies – is Dad a petrol head or does he enjoy playing sport in the weekend? Thinking about the activities he loves to do, you'll be able to narrow down the type of presents you can get him. This makes things much easier for you to pick the right present.
Do some stalking – now we're not talking about rooting through his rubbish bins or following him around town! Instead some casual asking about things he's been doing will give you the right information. Looking through their Facebook posts, books and magazines at home and even online wish lists hold plenty of gift ideas.
Check out his past – it's not his secrets but rather his childhood or past special occasions you want to learn about here. Did he fancy his chances once as a Formula One driver? If so, a Le Champion car figurine would be perfect!
Get his mates around – there's nothing like spending an afternoon yarning with your mates! Invite his friends around and chances are they'll spend hours discussing the merits of the All Blacks or yelling at the match on TV! You can help Dad celebrate with them by stocking up his Man Cave with our fabulous bartender gifts.
Make him laugh – Dad's love a great joke, which is why he loves receiving a Father's Day gift which makes him laugh. An Inflatable Zimmer Frame or a box of Man Flu Quick Fix Rock Candy would both go down a treat!
As New Zealand's favourite online gift shop, we know you'll find the perfect present for Dad right here. If you need a hand choosing one, just ask and we'll be happy to help offer some great suggestions!
Posted: Tuesday 22 August 2017